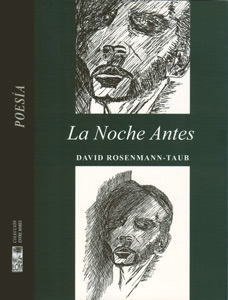 La Noche Antes
(The Night Before)
Book: 236 pages
Publisher: LOM ediciones (2013)
Language: Spanish
ISBN: 978-956-00 0412-3
The Night Before: What an adventure — from the year nineteen hundred and forty-three to the year two thousand twelve — to say what is unutterable although palpable.
*
* *
Each day: the last day. Existence, on earth, one thing less.
*
* *
To die, one thing more?